Thursday, June 17, 2010
One Day Sale TODAY!!!
Today, June 17th, my One Day Sale is in effect! Get excellent deals on my prints, posters, and even original artwork. Old posters, to brand new paintings, its ALL on sale for today only!
Go HERE to my Etsy.com Store for some serious bargains on my work!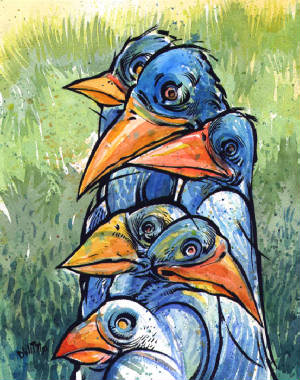 10:02 am edt
Sunday, June 13, 2010
The One Day Sale Returns!
Hello everyone! This week marks the return of my much anticipated and celebrated One Day Sale. On Thursday June 17th, every item in my Etsy Store will be marked down to sale prices. This is a rare opportunity to acquire some of my original artwork for bargain prices, not to forget prints and posters! All purchases will be shipped by the following Monday, and this will be the ONLY one day sale I will be having this year.
Put a couple bucks aside and start browsing which items you want to pick up now, as they sell quickly. On Thursday, set your alarm clock a couple minutes early, and take advantage of my One Day Sale!
1:50 pm edt