Thursday, September 30, 2010
Zombie Mania
Zombie news today! I created a silly/gorey/ridiculous/gross map for this years Zombie Pub Crawl, and it will be published in the Onion this week, so look for this ALL OVER the Twin Cities.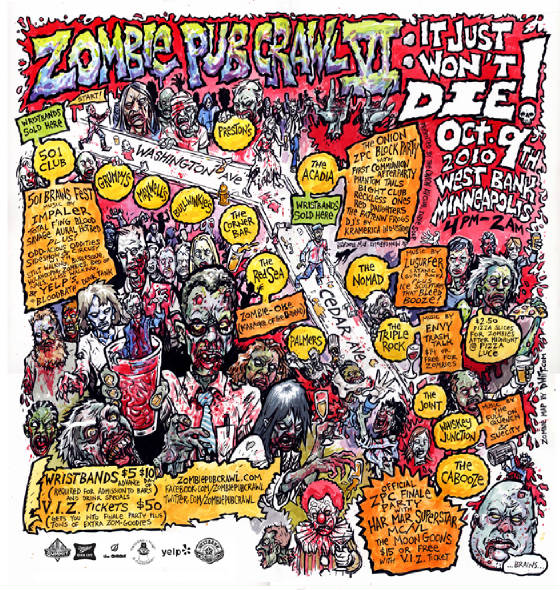 I also have a brand new zombie themed art print for sale. Zombie Fever II on sale RIGHT HERE!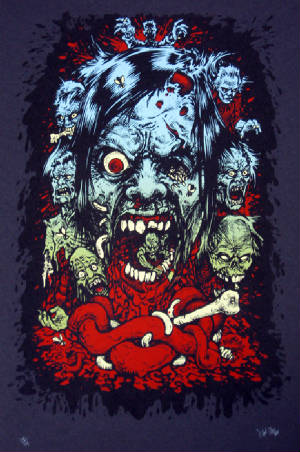 9:00 am edt
Friday, September 24, 2010
Nomosa
Tracy Garner, founder of Nomosa.com (which means 'NO MOre Starving Artists'), contacted me about making some images for the front page of their website to spruce up the informational videos.
Those three images/videos are to be seen on the front page of Nomosa.com. I encourage you all to watch the videos and learn more, and if you feel so inclined, to join the site. I have.
6:21 am edt
Wednesday, September 22, 2010
The Next Wave
Here's the first art print of my new subscription season (and there is ONE spot remaining, so contact me if you're interested). I call it 'Witness', and it is on sale RIGHT HERE in my shop.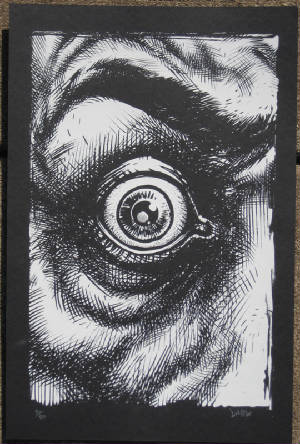 This 2 color work is a new poster created for my friend Ben Weaver who is doing three shows in a unique fashion to celebrate the release of his new album 'Mirepoix and Smoke'. Go to his website to read more about what he has planned, and I will see you there! You can buy this poster right HERE.
9:31 am edt
Tuesday, September 7, 2010
It's a brand new year!
Greeting everyone! Yesterday I returned from a week long honeymoon with my new wife. We relaxed in grand fashion after the whirlwind blitz of our wedding week (which went PERFECTLY). My entire year was building up to that moment, and now that it has passed into the land of wonderful memories, I can focus on creating a tidal wave of new work.
While I clean up my studio and begin dusting off my drawing parts, here's some new work to look at that I recently finished: A t-shirt design for a Twin Cities venue, and this years Zombie Pub Crawl poster, respectively.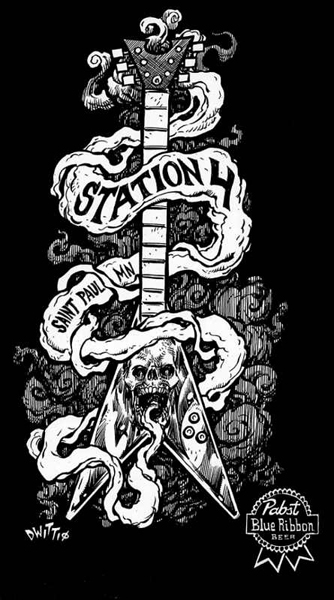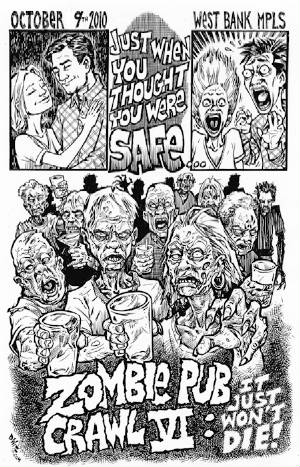 8:14 am edt