Tuesday, May 17, 2011
Booze sale! and a Supernova
For the week of May 16-21, my 'Booze!' print will be on sale for only $10 in the DWITT Market (while supplies last). For friends and enemies of alcohol, we can all agree that booze is the devil. Click here to get your copy!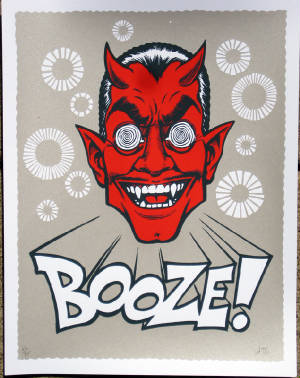 I also recently created an art print using four strips from my DWITT Dailys. It's called 'Supernova Cycle', and you can buy your copy here in the DWITT Market.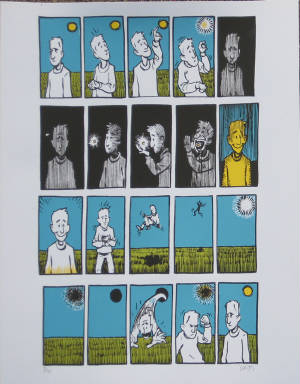 9:37 am edt
Wednesday, May 4, 2011
A Book!
6 years ago, I decided I would draw a flyer for every show at the Triple Rock. No real reason why, mostly to see if I could do it. And I did. Plus I did a couple extras that month since I was on a roll.
To celebrate the anniversary of that event, I have collected all of those flyers into a brand new book. It's got a screenprinted cover, and each copy has an original sketch on the inside. There are only 200 of these books in existence, and you can purchase a copy for yourself here in the DWITT Market.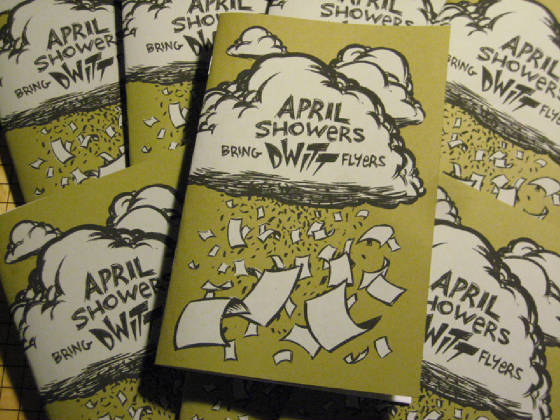 9:03 am edt