Friday, January 27, 2012
Winter Carnival & The Beer Dabbler
Saturday, Jan 28th, is a big day for the Silver City of Saint Paul, and I have a part to play in two of the big events.
Starting at 2pm is the Winter Carnival Parade, and yours truly will be riding in it as the Button Designer. My wife and I will wave with enthusiasm at all parade-goers.
After that is the Beer Dabbler in the Farmers Market in Lowertown, where I will drink as many different kinds of beers as I can along with a few thousand other like-minded folks. My screenprinted posters for the event will be available at the merch booth for $15, rolled in tubes and ready for you to take them home. On Sunday when I've recovered from all of the fun, the prints will be available HERE in the DWITT Market.
Stay warm and safe everyone, and I'll see you out & about in Saint Paul!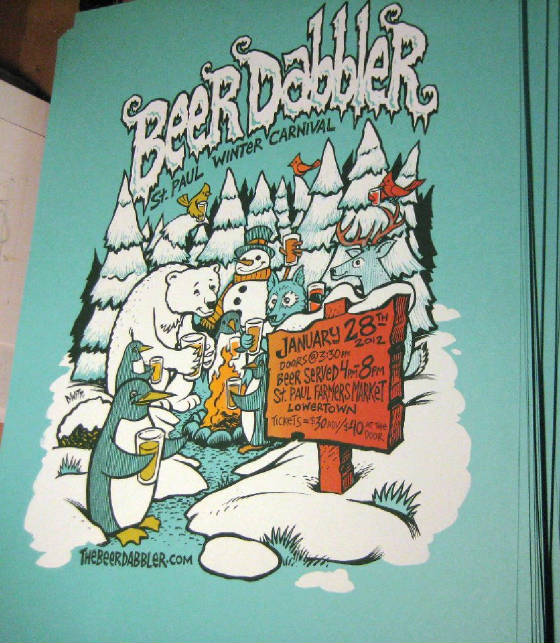 3:26 pm est
Thursday, January 26, 2012
Ben Weaver East Coast tour
Hey you lucky dogs on the east coast, my friend Ben Weaver is heading out on tour soon, and it would be to your benefit to go see him perform.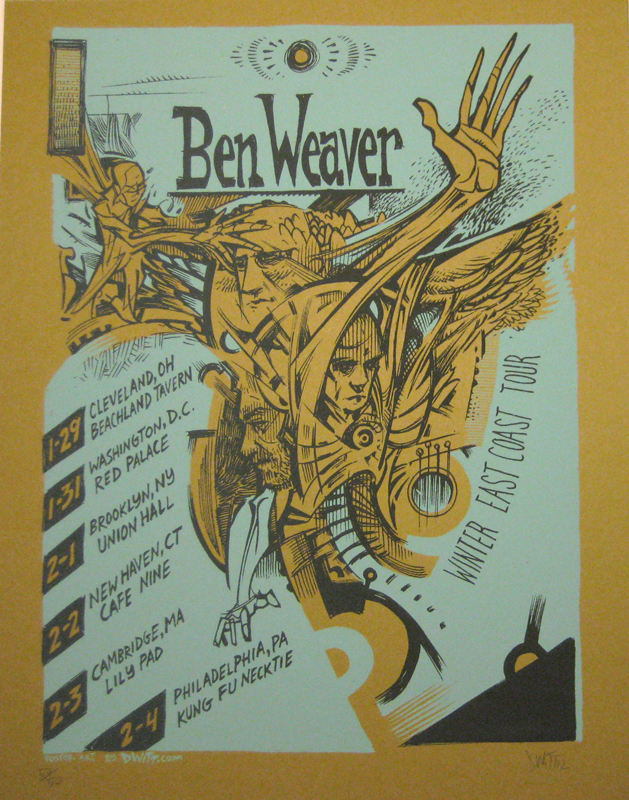 10:36 am est
Tuesday, January 24, 2012
Year of the Dragon
The Chinese New Year has arrived, and this year's animal is the Dragon. I've created an art print to pay tribute to it, and you can pick up a copy HERE in the DWITT Market.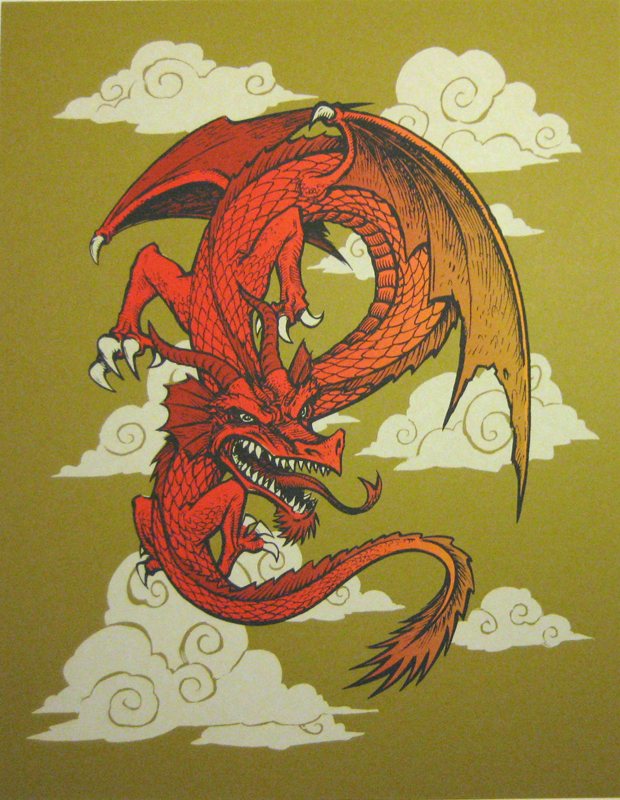 10:49 am est
Thursday, January 19, 2012
Schlitz Kickin' Saturday
Join me at the Triple Rock this Saturday, Jan 21st, for another installment of the Schlitz Kickin' Country series. Lots of great bands, tons of vinyl from Hymie's Vintage Records, and I'll be there with a table full of posters and prints with some sweet deals of my own.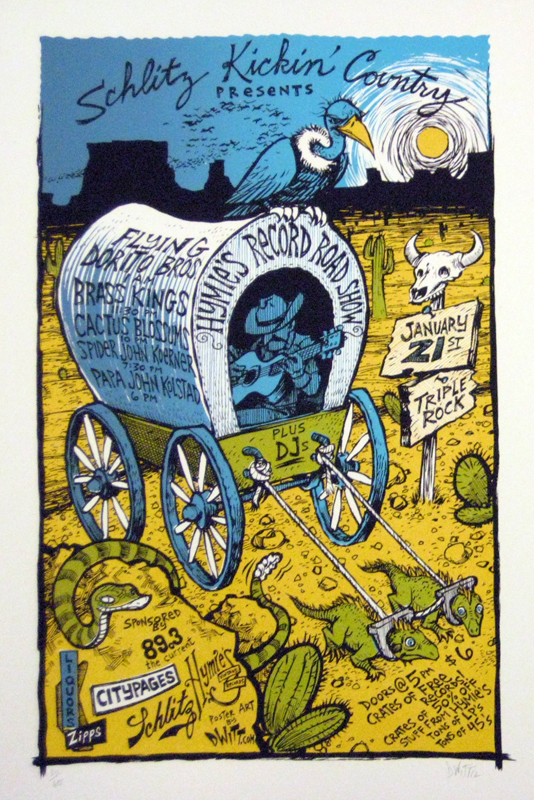 1:42 pm est