Monday, August 20, 2018
Hello!
Here's some quick links for all newcomers to my website:
My SHOPS: My Etsy shop, and my Big Cartel shop. There is a little bit of overlap between the stores, but each store also has unique items.
DWITT Dailys on Patreon: This is the page where you can become my patron and support my comics work. You can choose how much you want to give, and it can be as easy as $1 a month to get exclusive patron only comics!
4:07 pm edt
Thursday, August 2, 2018
Comics
It's a time of major transitions for me. My daughter was born on July 13th, and having two kids in the house has altered my work life forever. My response has been to recommit myself to comics (despite the failure to get enough funding for my King of Kings graphic novel project). Please consider becoming a backer of my work. For as little as $12 a year, or $1 dollar a month you'll be directly supporting my DWITT Dailys comics as well as other self initiated comic book projects.
You can become a patron by following this link: DWITT Dailys on Patreon.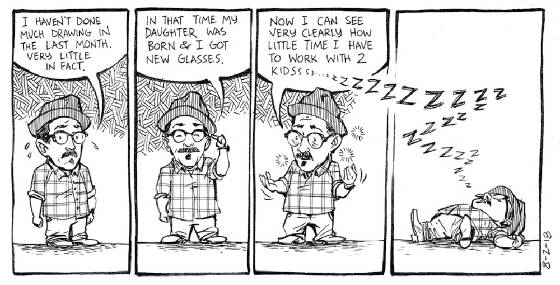 10:50 am edt