Wednesday, January 9, 2019
Moving Sale!
It starts tomorrow and runs through Sunday!
Follow this link to my Etsy shop and use the coupon code to get 50% off!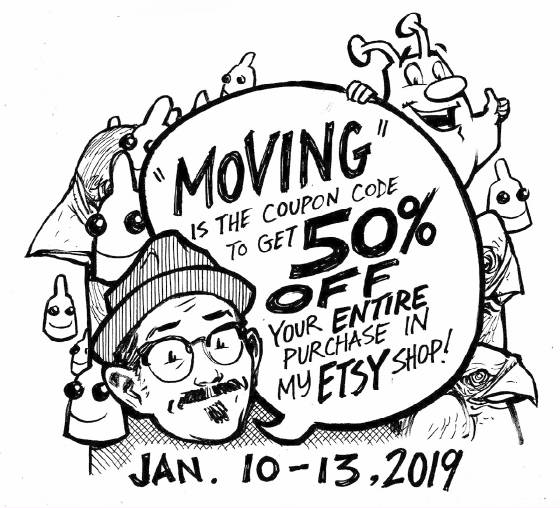 2:43 pm est
Thursday, January 3, 2019
MOVING SALE!
We're starting 2019 with some MAJOR changes. My family is buying a new home, and we've got to move out of this one, and that includes my studio. As a result, I am having a BIG sale on my work to reduce the amount of stuff I need to move.

On January 10-13th, use the coupon code MOVING to get 50% off your entire order from my Etsy shop. I will not offer this deep of a discount again.
I'm listing a lot of work on my store now, so feel free to start browsing and prepare yourself to pull the trigger on some major savings. Thanks!
3:54 pm est