Friday, January 30, 2009
The 'Bitter' Show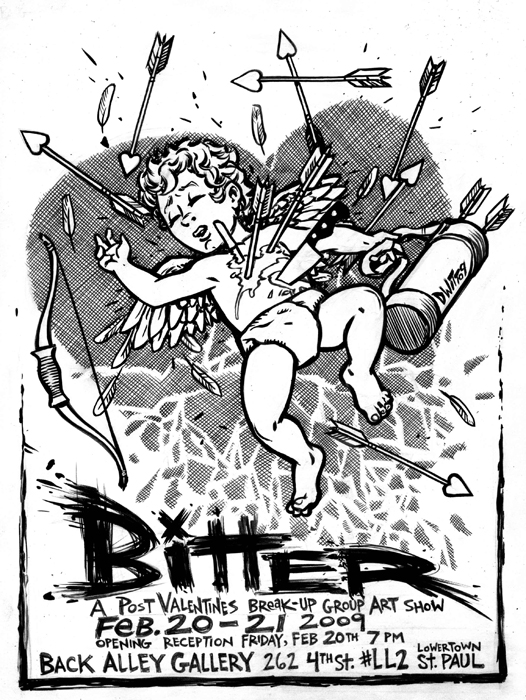 Me and my fellow cohorts at the Back Alley Gallery have cooked up a deliciously wicked first show for the BAG's 2009 schedule. I, along with the BAG members and some friends, will all have new work for the show. And despite the sour theme of the exhibition, expect the opening reception to be nothing short of joyous.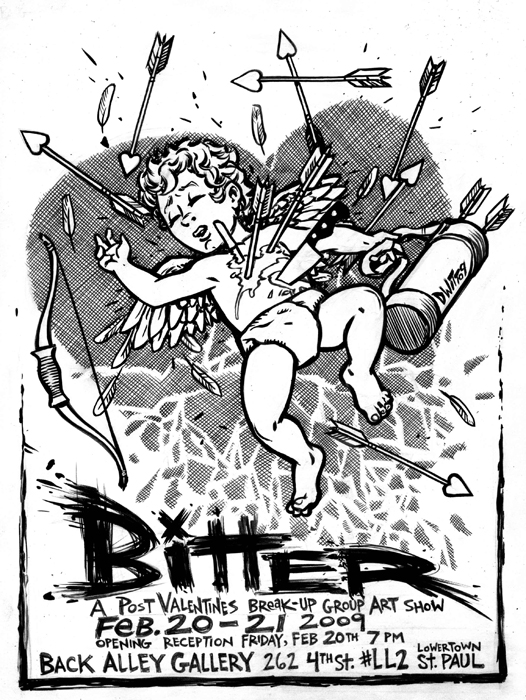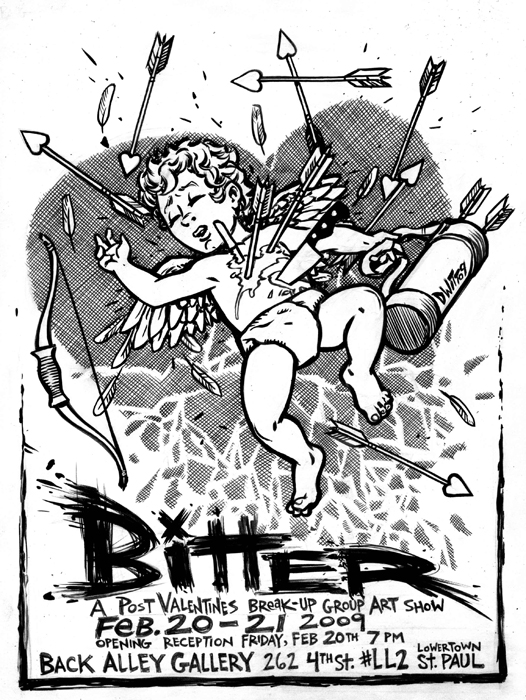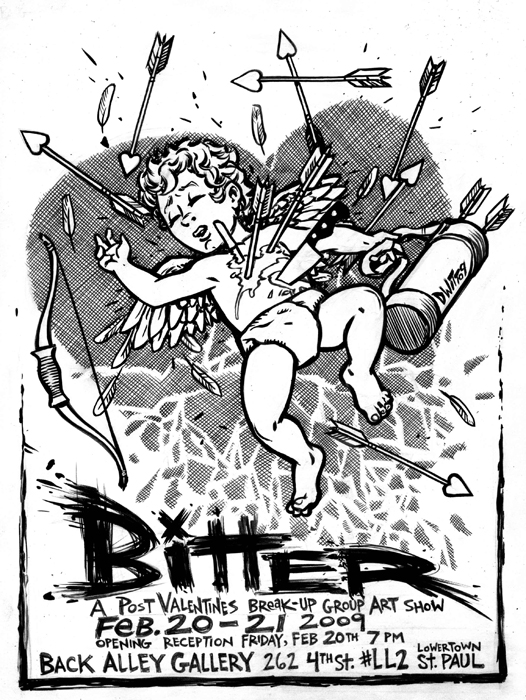 9:41 am est
Friday, January 23, 2009
The Return!
Hello, and WELCOME to the return of DWITT.com!!
Despite nothing happening to my website for close to four years, I have been a busy bee in the studio, producing work for video games, comic books, editorial illustrations, album artwork, t-shirt designs, gigposters, art prints, and fine art... to name just a few of my endeavours.
Please look around, shop my store, and check back here frequently as I will have regular updates and new work posted in the gallery and store! 2009 is already looking to a busy year.
Cheers!

9:50 am est