Thursday, August 27, 2009
The Blur Continues
Holy popsicle stains, this has been a busy summer!
Currently working on the final pages of my latest graphic novel for Lerner Publishing, plus posters for Death To Our Enemies, Zombie Pub Crawl 5, Down/Melvins, Dinosaur Jr., and soon to be printing the recently approved label/poster design for this years Darkness beer from Surly Brewing Co. ...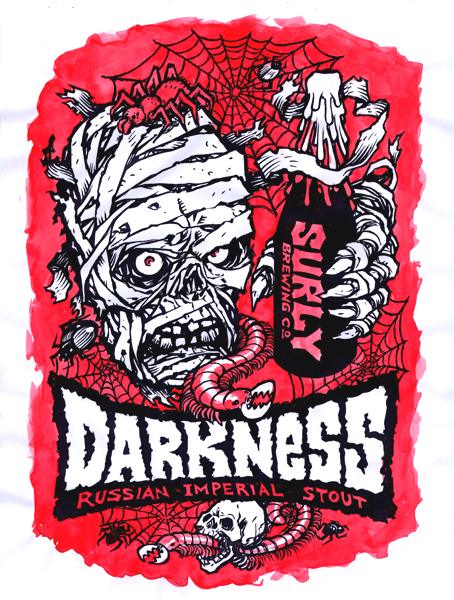 8:14 am edt
Wednesday, August 19, 2009
Rock time
Thanks to all of you who came out on Sunday to the Uptown Market. Our collective effort kept the rain at bay, and a fine day was enjoyed by all.
This Friday, here is where you should be...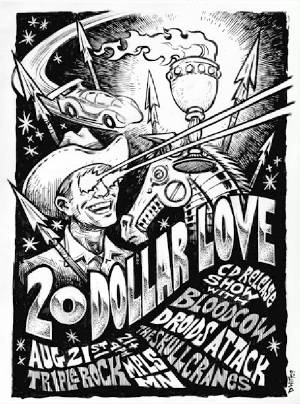 12:07 pm edt
Tuesday, August 4, 2009
Skulls!
I am finally making some headway into my ever looming deadline schedules, and as a result I am finding time to create more watercolor paintings. I have two new skulls listed in my Etsy shop, and when i return from Sacramento and Rock Art Revulsion #8, I'll finish off and post a few more (as well as finish and print a poster for 20 Dollar Love's CD release show at the Triple Rock and begin work on the Zombie Pub Crawl 5 poster)..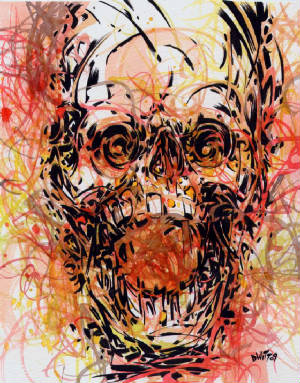 10:23 pm edt