Friday, July 31, 2009
All over the Twin Cities right now
This week's issue of Vita.MN features my very first solo cover for a Twin Cities newspaper/magazine (I did collaborate with Squad19 for the first issue cover of Rift). Not only that, but I also did four full color illustrations for the Vita.MN fiction contest winners.
Also shaping up this weekend is my design for Surly Brewings limited edition Darkness beer, though you may not be able to see it for awhile.
Next weekend I head to sunny Sacramento, California for Paul Imagine's Rock Art Revulsion. If you're able, you should be there.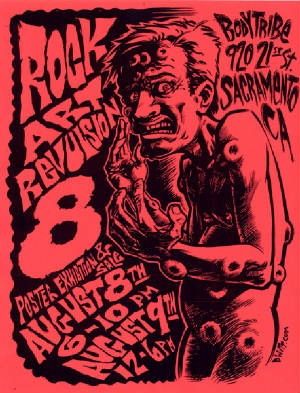 3:04 pm edt
Friday, July 24, 2009
Newspaper illustrations
Here is my latest illustration for the Seattle Weekly, featuring Duff McKagan and Nikki Sixx...
...and next week in the Twin Cities, check out Vita.MN because I did the cover and four interior illustrations (full color)!
7:42 am edt
Friday, July 17, 2009
Uptown Market, Sunday July 19th
This weekend, on Sunday July 19th, I will be participating in my first outdoor art selling event, The Uptown Market , going from 11am to 5pm.
I will be at booth number 14 in between Aldrich and Lyndale on W 29th St. in Uptown of Minneapolis , selling posters, art prints, drawings and paintings. One of my prints was used for some television promotion about this sunday's event:
The forecast for weather is looking very nice, so I hope to see lots of you out there!
1:38 pm edt
Tuesday, July 14, 2009
DWITT Subscription August 2009-2010
Want to own a whole bunch of my work at one really fantastic price?
Click here for details... DWITT PRINT SUBSCRIPTION
1:13 pm edt
Friday, July 10, 2009
The Day Has Come...
My One Day Sale is now in effect!!
Follow the link above for some really good deals on my artwork. Paintings, drawings, prints, and posters, all marked down for today only. This is my favorite way to clean my studio, and I'd like to get my studio VERY clean. With your generous help, I can achieve that goal.
Here's a sneak peak at my latest album cover art, created for my good friends, Burnsville rockers 20 Dollar Love: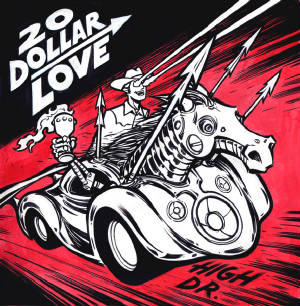 8:14 am edt
Monday, July 6, 2009
Starting the week off right
Here's a drawing I finished this morning. Purely for fun. I've got an enormous amount of work to do this week, so I hope I can keep this spirit of fun going.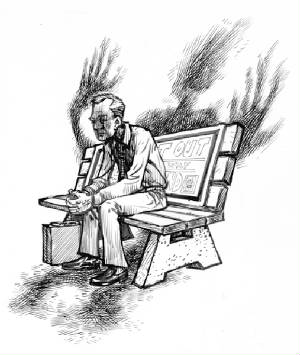 Also, don't forget about my One Day Sale going on this Friday!
11:15 am edt