Tuesday, November 23, 2010
The Day After
Black Friday has become an overwhelming consumer event. Every year it gets a little bigger with more and more vendors/retailers/artists taking part in the reduced prices event. It's all a bit too much for me, so I am declining to participate. However, the next day I am calling Blacker Saturday, and to celebrate, I am offering up a 30% off coupon for anything in my Etsy store. Stay at home, recover from the money splending blitz, and get some hand crafted art from me for all of your favorite friends and relatives. Just type in BLACKERSATURDAY when you check out at my Etsy store, and get 30% off your ENTIRE order. For Saturday Nov 27th only, so set your iPhones and Droids so you don't miss this great opportunity to get my work at a great price.
Something you might like to purchase on Saturday is my new poster for Rogue Valley, celebrating the release of their Fall album. This poster was created in a very different way than I had ever attempted before. You can see how I made it HERE.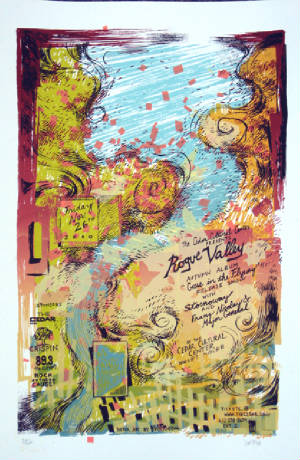 9:22 am est
Monday, November 22, 2010
5 months after it originally began
...I have finally produced another print for my 'Last Words' series. You can buy a copy for yourself or a loved one (perhaps her name is Annabelle Lee) right HERE in my shop.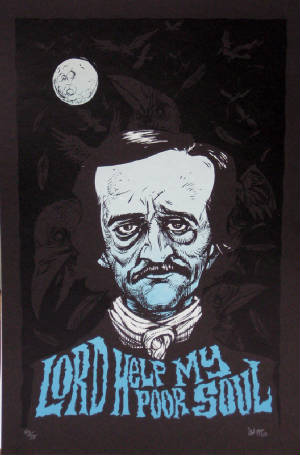 7:19 am est
Monday, November 15, 2010
I Will Let This Flyer Speak For Itself
...I will only add that there will be a lot of great work at affordable prices and you shouldn't miss it.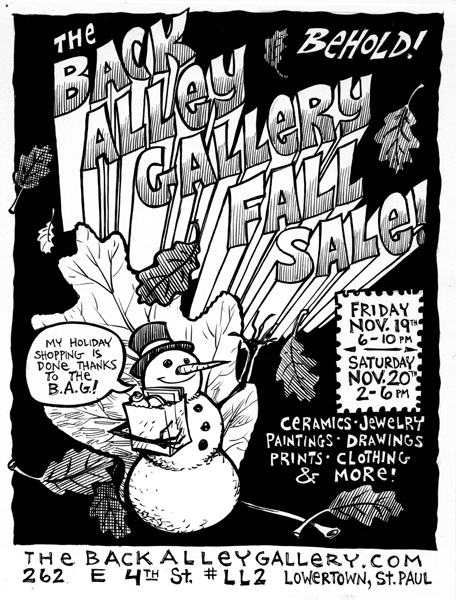 7:57 am est
Wednesday, November 3, 2010
1 Year of Dailys and 100 Creatives
This week is the 1 year anniversary of my ongoing DWITT Dailys. If you've been following, thank you, and I hope you've liked them. If they are completely new to you, please check out my archive and enjoy! I'm looking forward to creating another year's worth of comics strips.
I am also proud to have been included in the City Pages list of 100 Creatives of the Twin Cities. Read the interview HERE.
1:22 pm edt
Monday, November 1, 2010
This week...
I hope everyone out there had a safe and fun Halloween!
You can now purchase a copy of my 'Daydreaming In The Studio' print HERE in my Shop.
On the 'To do' list for this first week in November, No. 4 in my Last Words series will FINALLY be printed. My hint is that its an American writer.
I will also be printing the Fall record release show for Rogue Valley.
And if all goes well, I will be moving into a new studio in Lowertown Saint Paul!
10:35 am edt