Friday, December 31, 2010
First Event of 2011
Happy New Year everyone! I am one of several sponsors for a show that will get 2011 off to a great start. Along with all of the great entertainment that is described in the ad I created (pictured below), I will be there in the flesh set up at a table selling my wares. I'll even have a brand new art print to debut at the event. It involves skulls and beer. I'm sure you're surprised. See you there!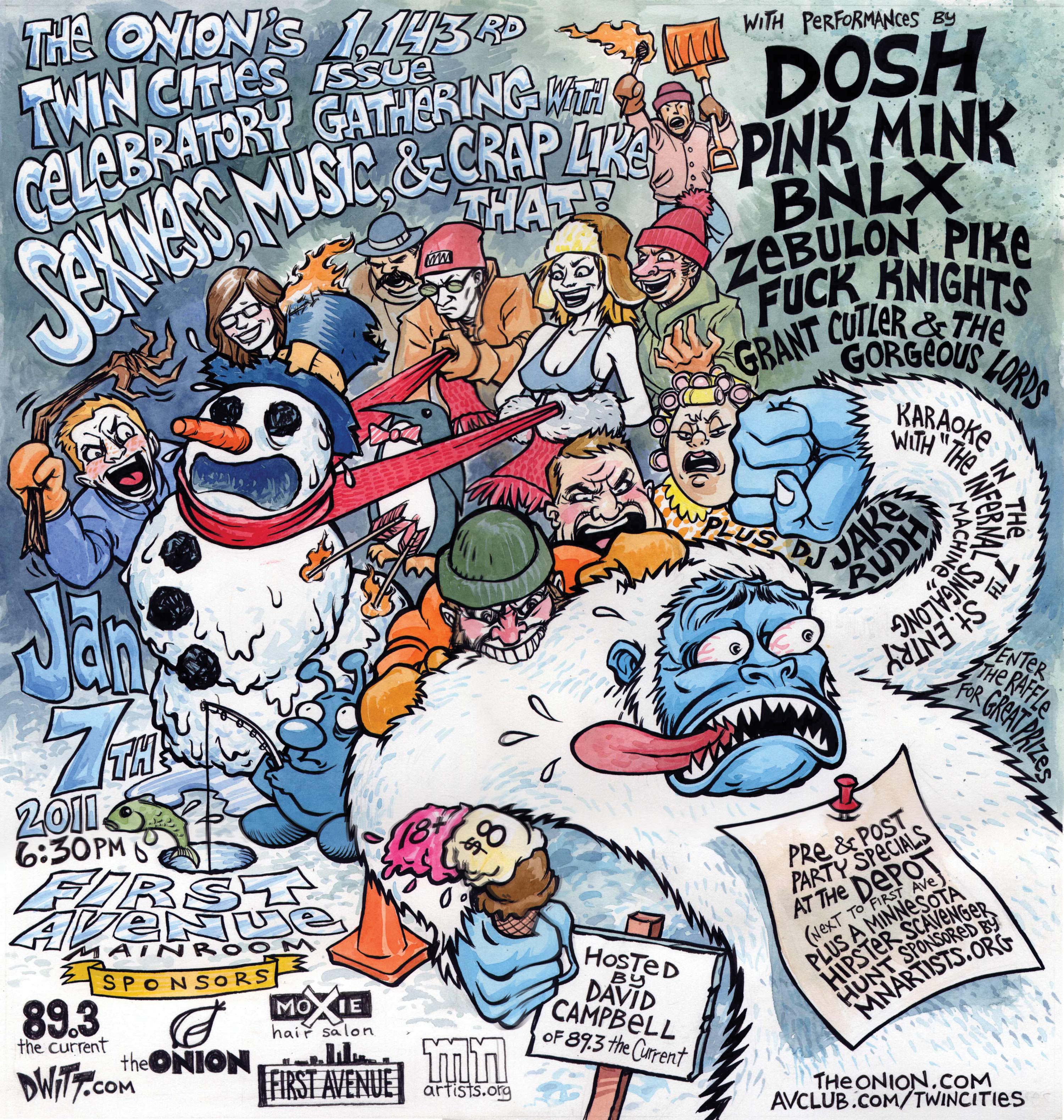 11:12 am est
Wednesday, December 22, 2010
Martin Devaney & a Second Edition
The new album from St. Paul musician Martin Devaney is out now in stores, and I was the lucky guy who got to make his official release show poster. You can buy your copy HERE.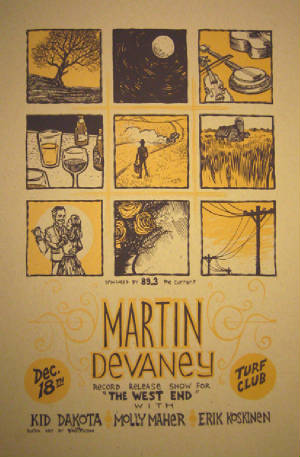 I also printed up a second edition of my popular Frida Kahlo Last Words print. You can pick that up in my shop right HERE.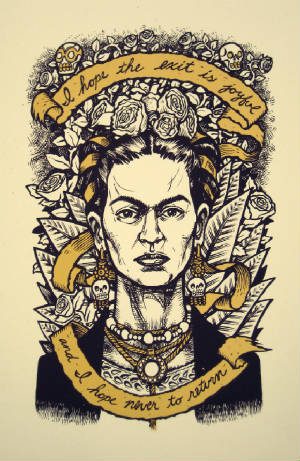 11:44 am est
Thursday, December 9, 2010
Kid stuff
Hopefully some of you out there were able to attend the opening reception for this year's Toys In The Attic show. This print, which I have titled 'Imagination Buffet' was my contribution. This same image, with slight variations, was also used as the image for the official poster of the show. You can buy a copy for yourself RIGHT HERE.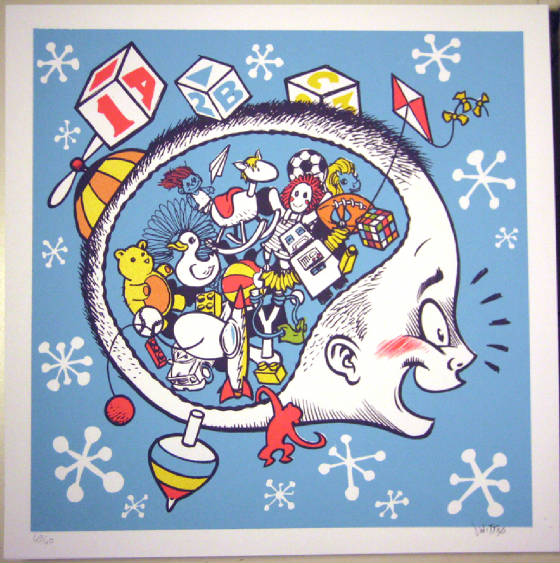 10:05 am est