Friday, February 18, 2011
Honeymooning
Hello visitors to DWITT.com. I am currently out of the country on my honeymoon, and will not be back home until March 14th. You are still welcome to buy my work here in my
SHOP
, but please keep in mind it won't be shipped until March 15th at the earliest. Cheers!
4:18 pm est
Thursday, February 3, 2011
Ben Weaver & Booze
2 new prints are now available in my Shop.
First is a tour poster for my friend Ben Weaver. If you live in the UK or Netherlands, go out of your way to see him play. You can buy the poster HERE.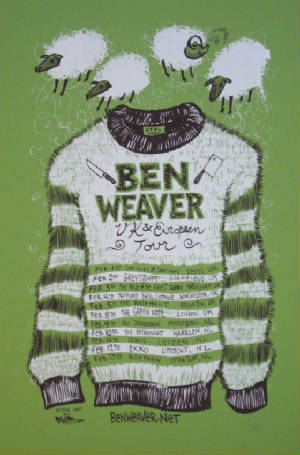 Second is a brand new updated version of my classic Booze! Devil design. This version is a little larger, 11 x 14 inches, and has shiny metallic silver ink. You can buy a copy for yourself right HERE.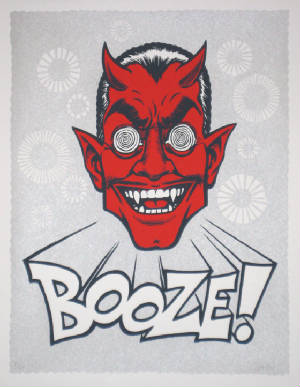 9:04 am est