Sunday, January 23, 2011
BIG Sale Jan 29-30th
In just under a month, I am heading to the other side of the world for a while. My wife and I will be taking our proper honeymoon in Australia and Vietnam, and won't be home until mid-March. It might be the only time in the rest of my life I will be taking an entire month off from work. In order to fund this adventure, I am offering up this...
OFF TO THE LAND DOWN UNDER SALE
: 35% off your entire order in my
Etsy store
with the coupon code DOWNUNDER . Coupon code will only be active Saturday Jan 29th and Sunday Jan 30th. I will also manually reduce some items' prices to further increase your savings. Again,
OFF TO THE LAND DOWN UNDER SALE
: Saturday Jan. 29th and Sunday Jan. 30th ONLY. Use the coupon code DOWNUNDER in
My Etsy store
for 35% off your entire order.
8:23 am est
Tuesday, January 18, 2011
Second Art Print of 2011 + Artcrank
I am happy to inform all of you that I have been one of 41 artists selected to participate in this year's Artcrank bicycle themed print show in Minneapolis. To learn more about this wildly popular event, visit their website: ARTCRANK
I am equally happy to present my second art print of 2011, Birdolith Bundle. You can pick up a copy for yourself right HERE in my shop. Enjoy!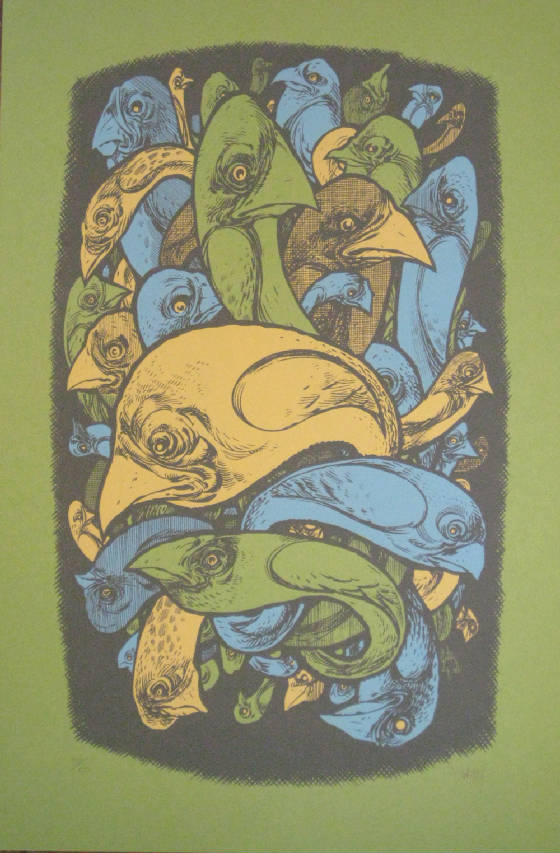 11:15 am est
Monday, January 10, 2011
First Art Print of 2011
I proudly present... The Viking Beer Helmet. On sale RIGHT HERE.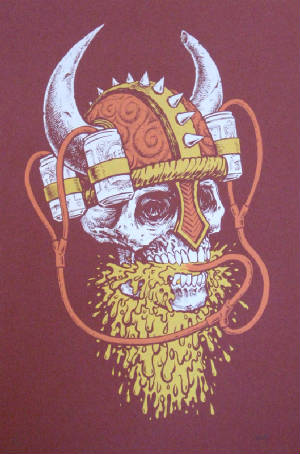 8:28 am est