Thursday, January 26, 2017
#Resist
I made a comic yesterday on my DWITT Dailys blog to vent my frustrations with the new administration and the new unhinged leader of the free world. I was not alone in this feeling and the cartoon went viral and MILLIONS of people have seen, shared, liked, and agreed with my work. It's been an overwhleming experience.
I've made prints of the cartoon, and you can buy one here in the DWITT Market. I'm donating 20% of all sales to two different entities. Half will go to the source of my, and many's, inspiration, The National Park Service. The other half of the 20% goes to the ACLU who fight for all of our right to say what we want to say, no matter how the powerful may feel about trying to silence us.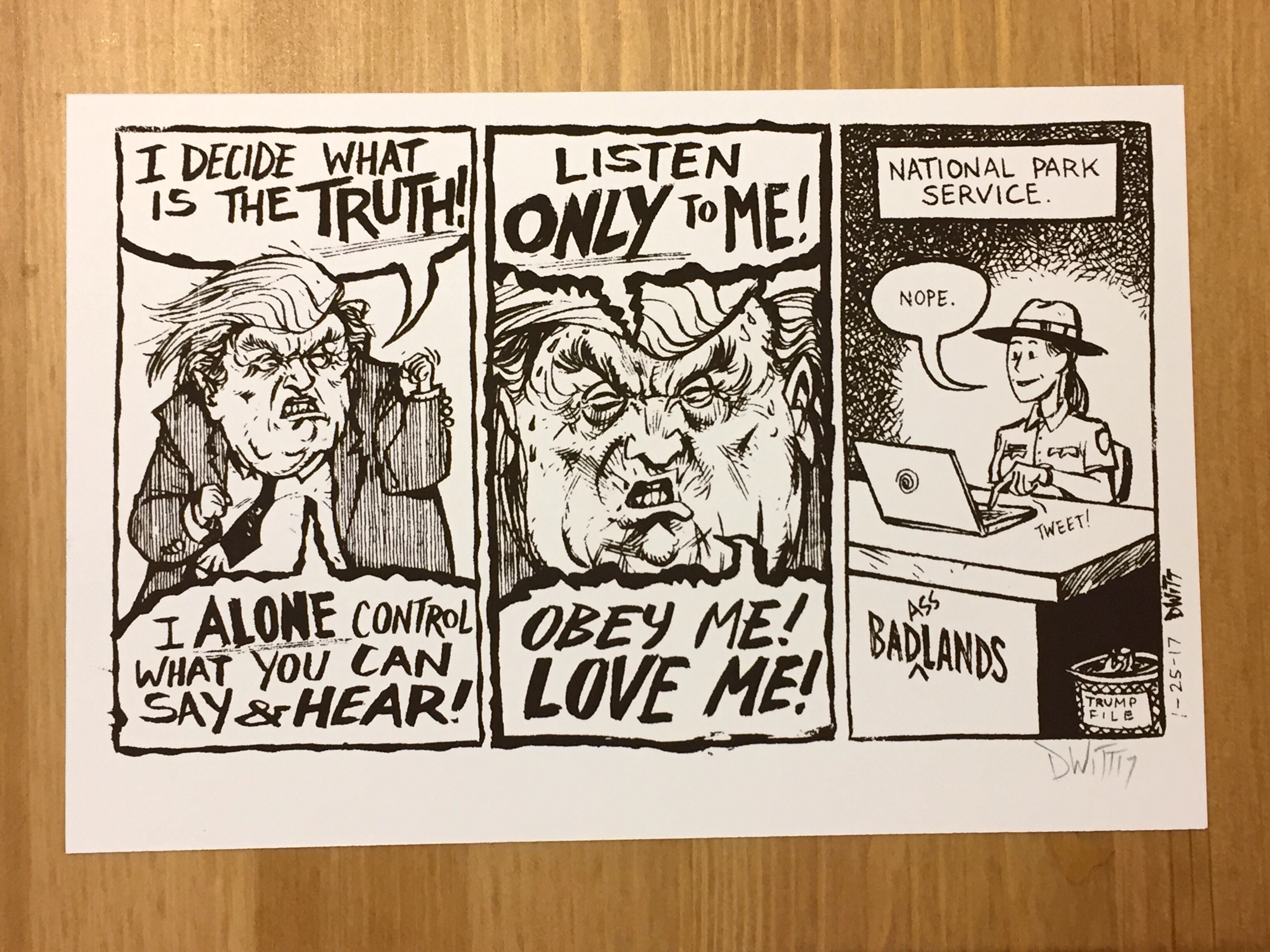 12:36 pm est
Friday, January 6, 2017
Stuff I Like
Many years ago I started making these 'Stuff I Like' prints, tiny little prints featuring my Beanbug characters with an item or activity I personally enjoy. They were popular and they sold out, but then I didn't make any more or reprint any. Dumb. They are coming back in 2017, better than ever with a whole lot more of them than the original batch. The first two to get produced are Avocado and Rice, and you can buy them right now in my
Etsy shop
, where ALL of the Stuff I Like prints will be available. Cheers and Happy New Year!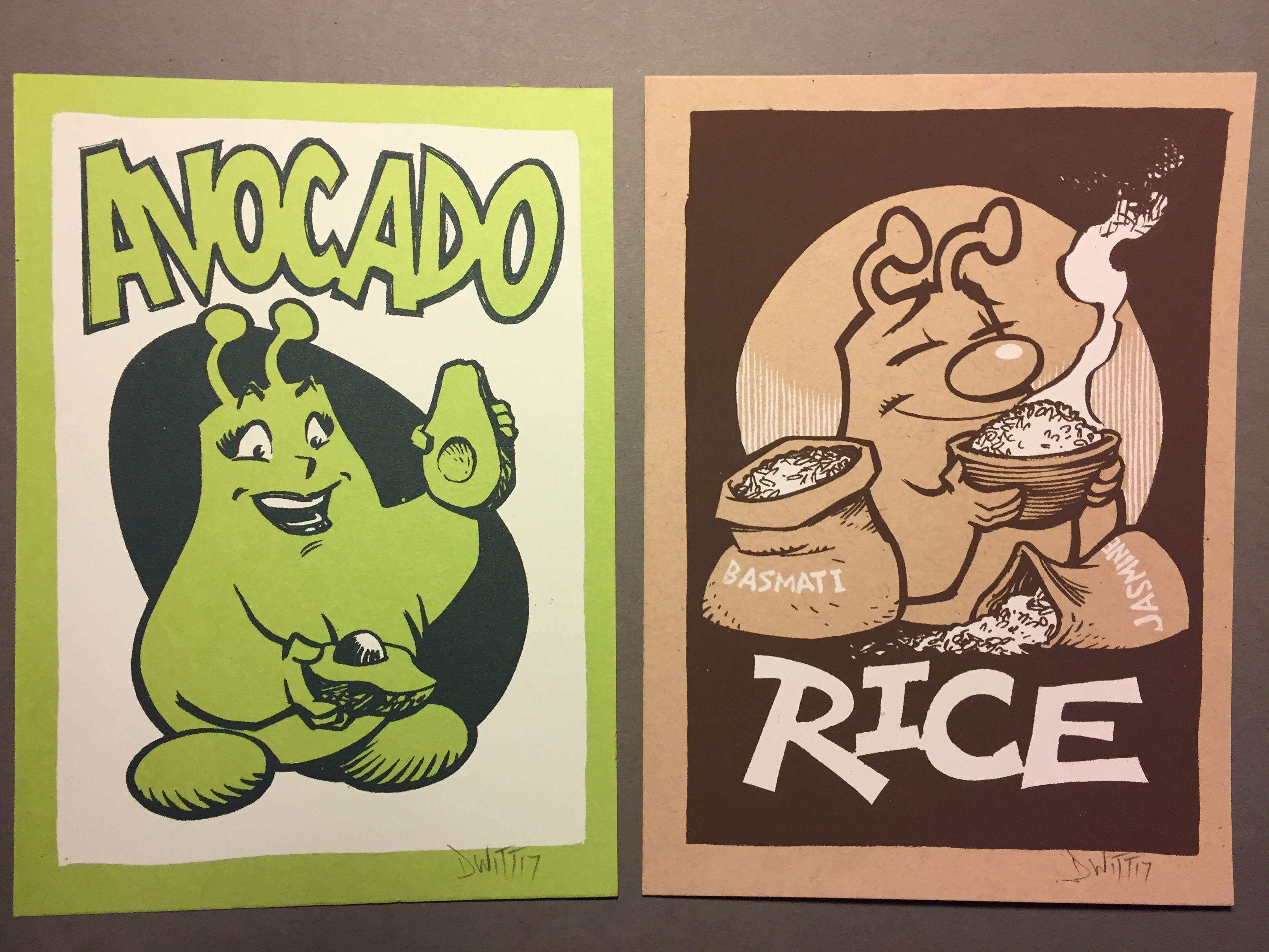 12:26 pm est