Monday, August 29, 2011
7 Years.
September marks the 7 Year Anniversary of me making the leap to becoming a full time artist. I'm still afloat even after the last couple years of a lousy economy, which gives me even more reason to celebrate. I have all of you to thank for that.

As can be expected in our capitalistic society, holidays and anniversaries are marked by sales, and I am no different. The coupon code
DWITT7YR
will get you
30% Off
in both my
Etsy shop
and the
DWITT Market
. The sale is remarkably titled "DWITT's 7 Year Anniversary Sale", & will run from
Sept 1st
through
Sept 7th
, so you will have plenty of time to shop and land a great deal on some of my work. I will be posting new paintings and such throughout that week so check back frequently.
11:52 am edt
Saturday, August 27, 2011
Last Words no. 5
At long last. I have resumed my Last Words print series. Number 5 is the legendary Bob Marley, and you can purchase the print in the DWITT Market or here in my Shop.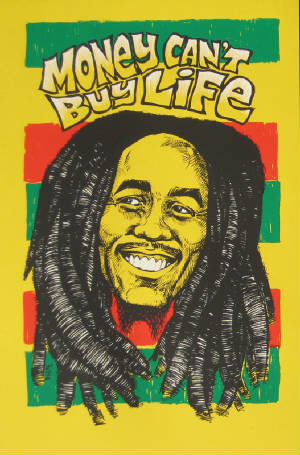 9:52 am edt
Thursday, August 25, 2011
Summit Brewing Co.
The poster I created for Summit's Pilsener beer is now available through my Shop, and you can purchase a copy by clicking here. As always, there are NO SHIPPING CHARGES on purchases made in this website's shop. Enjoy!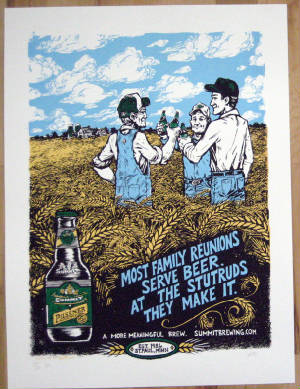 10:23 am edt
Saturday, August 13, 2011
Comics
Although my strip didn't make the cut of the print edition, you can still view mine, and ALL, of this years submissions to the City Pages annual Comix issue (cover by Kevin Cannon). Follow this link to read them all. And don't forget to check out my own comic strip, the DWITT Dailys, which I am finally starting to produce on a regular basis.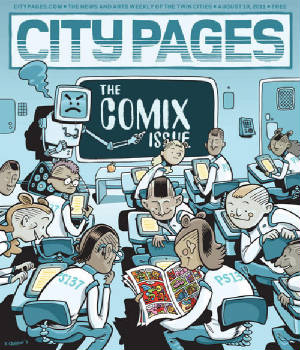 11:07 am edt
Monday, August 1, 2011
ICBM 2011
The greatest of all the months has arrived, and with it comes the greatest of month long holidays, International Canned Beer Month! Celebrate with us at the Back Alley Gallery this Friday, August 5th from 6-10pm at the Canned Beer Art Show. Cheers!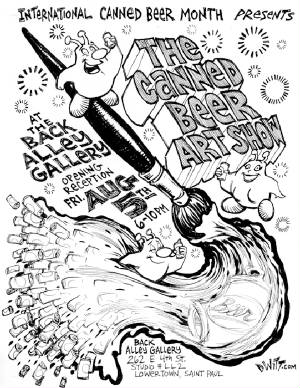 1:48 pm edt